Monitor Audio
Silver 300 7G Dolby Atmos® Cinema 7.1.2
Komplett 7.1.2 Dolby Atmos högtalarsystem
Lägg i varukorgen
Leverantörslager

(Vanligtvis 2-6 arbetsdagar om varan finns tillgänglig hos leverantören)
Fri frakt vid köp över 300 kr!
Silver 300 7G Dolby Atmos® Cinema 7.1.2
Now in its 7th generation, the Monitor Audio Silver Series embodies Monitor Audios decades of audio expertise. Thanks to a choice of real-wood veneers or beautifully painted and finished cabinets, these speakers have a refined, understated look – the perfect counterpoint to their bold, powerful sound. And with class-leading performance through Monitor Audios latest metal coned drivers with Rigid Surface Technology II, the music you love is more precise, with less distortion than ever. So even with the volume pumped right up, the sound you hear couldn't be clearer.

Speakers that speak to you
Every song, every note, every word tells a story. On the Monitor Audio Silver Series 7G, the one you hear will be more powerful and more meaningful than ever before. Whether you're watching a new film or listening to that old LP for the thousandth time, you'll be hearing it with beautiful clarity and depth. Through speakers that speak to you.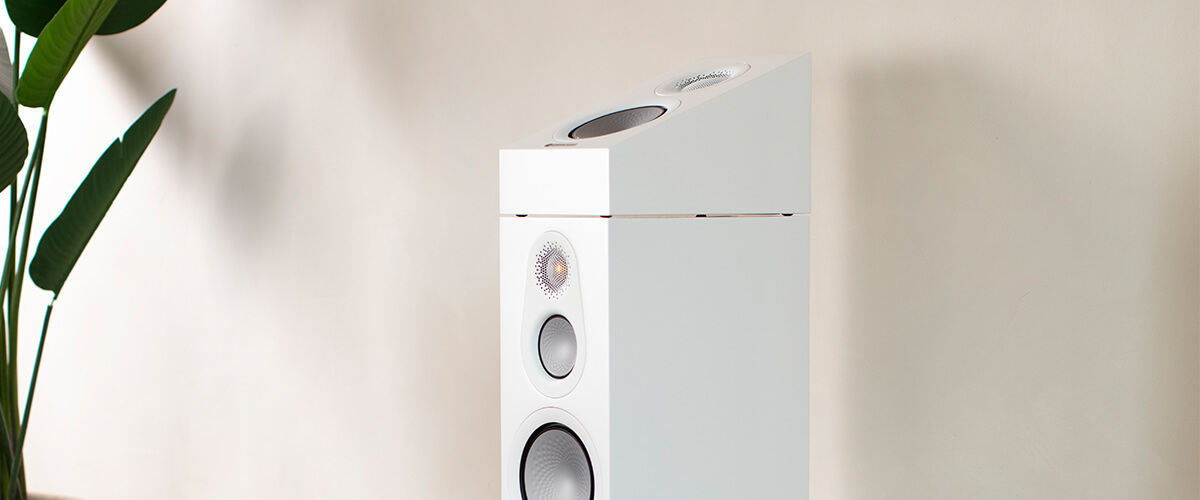 Design that speaks volumes
With clean lines and elegant proportions, the Silver Series 7G is made for every kind of home interior – from classic to contemporary. The real-wood veneer, including new Ash and Natural Walnut options, gives a look as natural as the sound.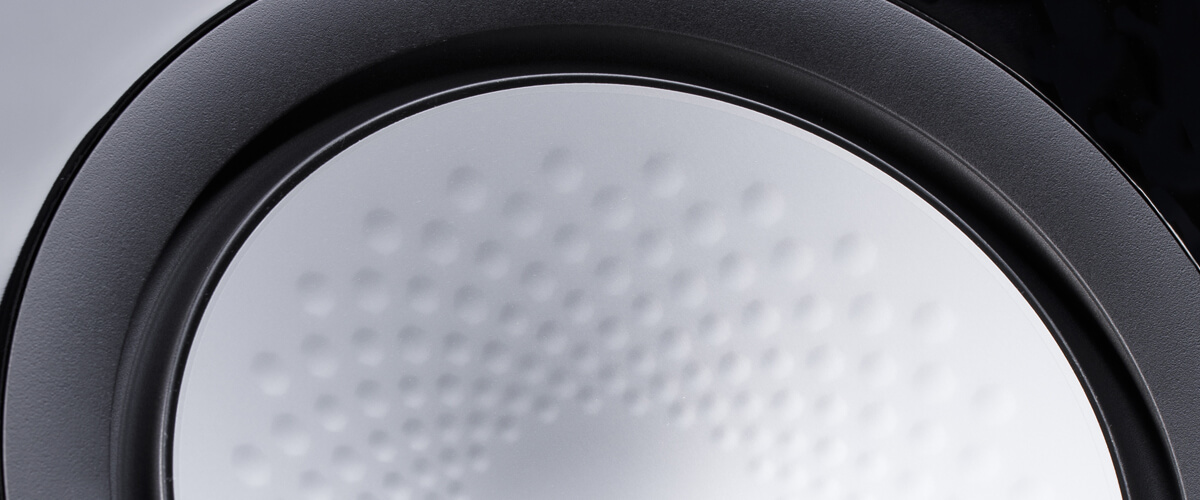 Let's talk details
With the Monitor Audio Silver Series 7G, you'll hear details you've never heard before. It's thanks to a combination of lightweight metals and ceramics in Monitor Audios C-CAM tweeters, which give you the kind of clear, complex sound rarely heard in the home.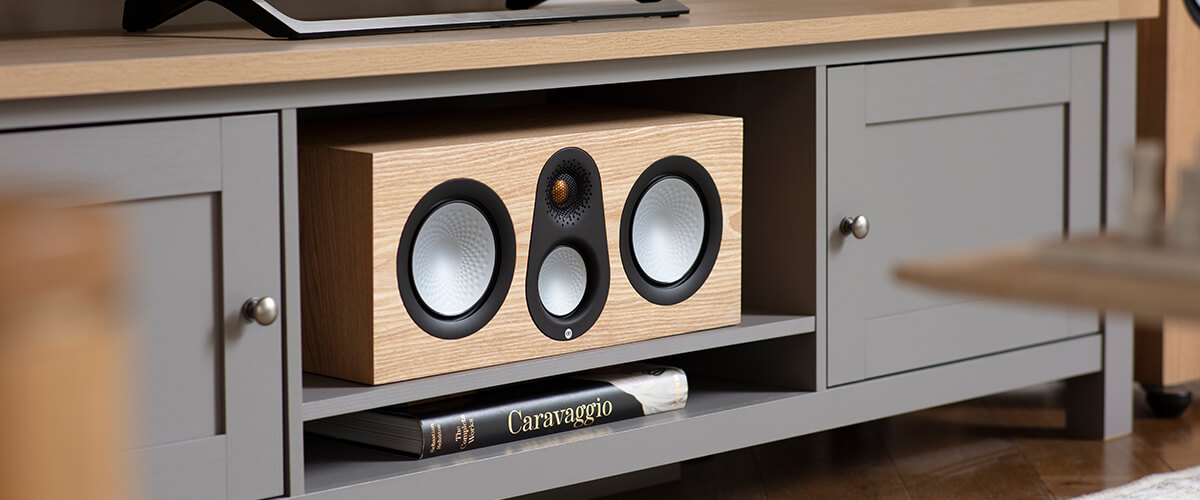 The last word in clear audio
Rigid Surface Technology II is integral to the Silver Series. You'll see its influence in the unique, hexagonal pattern on Monitor Audios speakers, and you'll hear it in the unparalleled clarity of the sound they create. Tougher and more rigid than other driver designs, RST II delivers excellent directivity in all conditions.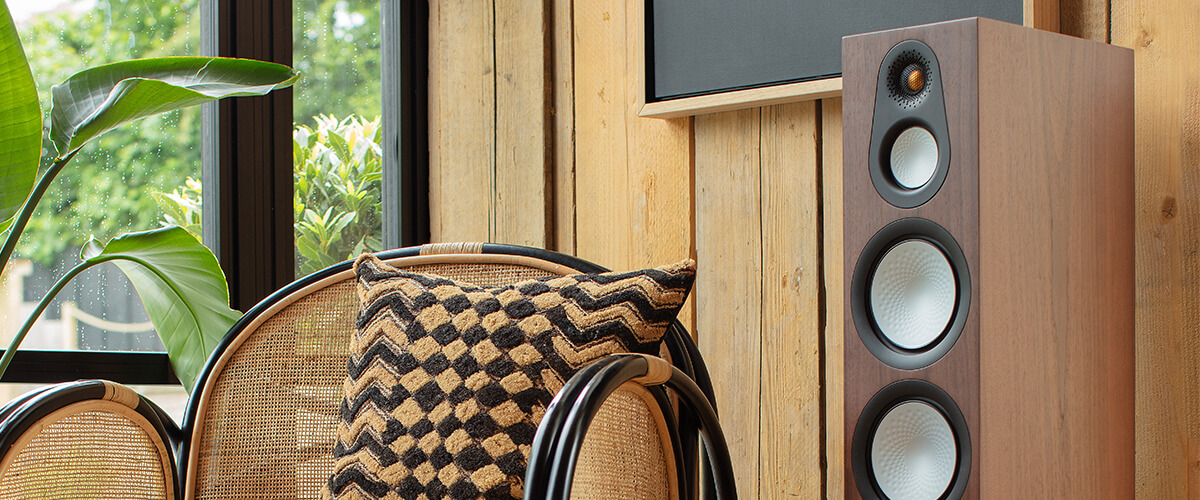 Cinema that will leave you speechless
Clearer, more realistic sound can bring another dimension to new and classic films alike. With Dolby Atmos® surround sound, you'll be truly immersed in what's happening on-screen. And with clearer audio and deeper bass, the action will feel all the more real.
Monitor Audio Silver 300 7G Dolby Atmos® Cinema 7.1.2
The ultimate cinema set-up, with two Silver 300 7G floorstanders, two Silver AMS 7G speakers, a Silver C250 7G centre channel, four Silver FX 7G speakers and a Silver W-12 6G subwoofer. Thanks to Dolby Atmos® 3D sound, when you're watching a film, you're always centre stage.
Key Features
Silver 300 7G
1 x 1" (25 mm) C-CAM Gold Dome tweeter with Uniform Dispersion (UD) Waveguide II for more lifelike sound
1 x 3" (76 mm) C-CAM mid-range driver with Rigid Surface Technology (RST) II for extra clarity
2 x 6" (152 mm) C-CAM bass driver with RST II for extra clarity
Silver AMS 7G Dolby Atmos® Enabled Speaker
Dolby Atmos® approved add-on module reflects sound off the ceiling for another dimension of home cinema
Styled to match and be positioned perfectly on Silver 300 7G speakers for use in any home cinema system
Can be positioned directly on top of the front and/or rear speakers in a two or four Dolby Atmos® enabled speaker set-up for enhanced atmosphere
Silver C250 7G
Compact full 3-way design offering a wider coverage than traditional two way centre speakers for the best cinema experience in more seating locations
Perfect for all sizes of home cinema systems
Combining the best of the small Silver C150 6G and large Silver C350 6G, for high performance with a compact footprint
Silver FX 7G
Angled baffles for optimal dispersion
Discreet design with flush wall placement and recessed terminations
Dedicated keyhole wall-mounts included for easy installation
Silver W-12 6G
DSP for a digital audio experience
Automatic Position Correction plus automatic room set-up that uses a microphone to 'read' the room
Astonishing sound through the ultra long-throw 12-inch driver featuring 'dished' C-CAM cone